EXPLORE A NATURE-BASED K-9 SCHOOL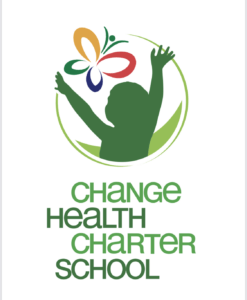 A Public Education Choice in Parkland County, Alberta
There's no such thing as neutral education. Education either functions as an instrument to bring about conformity or freedom.
– Paulo Friere, Pedagogy of the Oppressed
The goals of this charter are to increase the health and well-being of all children by reducing the role of technology in our children's lives, increasing time spent in nature and fostering deep, meaningful relationships with our community, industry partners and non-profit organizations.
Change Health Charter School is a school designed with community to protect Alberta's two greatest resources–its land and its children.
WHAT IS THE CHANGE HEALTH CHARTER SCHOOL?
We are a healthy community. Our theory of change is that if we work together across sectors and as a community, we can protect the health of our children and the land.
Change Health Charter (CHC) School provides an enhanced and innovative delivery of public education to students. This means that parents and students now have an increased opportunity to choose an education that best serves your student needs and your family's values.
IS THIS CHARTER AFFILIATED WITH ANY SPECIFIC GROUP?
CHANGE Health Alberta, a registered charity, is supporting the CHC Society, which is a non-denominational board operating according to the Alberta Societies Act and the Education Act of Alberta and operating under Alberta Charter School Regulations. The CHC Society is exploring making an application to open this charter school.
WHO MAY I SPEAK WITH TO LEARN MORE ABOUT THIS OPPORTUNITY?
If you think that the CHC School might be a place for your family, please contact:
Felicia Ochs
CHANGE Health
780-910-8211
felicia.ochs@gmail.com
WHAT ARE THE BENEFITS OF THIS EDUCATION CHOICE?
The CHC School does not charge tuition.  We have partnered with the University of Alberta, and also with the tri-municipal regions of Spruce Grove, Stony Plain and Parkland County to offer transportation options for families.  CHC School students will be given the skills, experiences and an education that is connected to Alberta's health, agriculture, forestry, recreation, and education sectors! CHC School truly is an ecosystem education that involves the contribution of many leaders who believe that our children and land are the most valuable resources we have in Alberta. At CHC School, we are all connected.  With your help, we have the power to change our community and reimagine what it feels like to be a child who is captivated by a sense of hope and wonder.
WHEN WILL THE CHANGE HEALTH CHARTER SCHOOL OPEN?
With your help, the CHC School plans to open in September of 2023.Please apply to register your child today. Parents are invited to complete a declaration in view of applying for a charter school.
WHAT WOULD MY CHILD'S LEARNING DAY LOOK LIKE?
A typical school day includes a staff-supported school bus ride to school with friends from Spruce Grove or Stony Plain pick-up locations. Your child's core academic studies will take place in the morning while their minds are fresh and focused.  Your child will be provided with numerous, optional "field study" experiences across the region that enhance their understanding of a subject area.  All CHC School staff will be recreation or healthcare professionals and all teachers are Alberta Education certified teachers. The afternoon programming includes a nutritious lunch shared together, nature-based physical education, arts, and health.
HOW WOULD MY CHILDREN BE TRANSPORTED?
One public transportation pick-up spot will be available in Spruce Grove and Stony Plain with a commute time of only 45 minutes to Keephills School. CHC School will provide a caring, supportive staff person on your child's bus who will ensure that the bus ride is a great way to start and end each day!
WHO ARE THE STAFF OF THE CHC?
We are parents who want to change health by proactively protecting children's wellbeing and the land. A healthy ecosystem is a biodiverse one. At CHC School, teaching staff are part of a community.  All CHC School staff are talented, highly valued lifelong learners who have a history of academic excellence in alternative learning environments. Teachers are Alberta Education certified instructors who have chosen to take their high-quality instructional practices outdoors.
The CHC School invites your family to participate in the Alberta Program of Studies at our strength-based school.  CHC School staff are supported by the CHC Society, a Board of Directors including a ministry-approved superintendent of school and certified financial officer. Our staff diversity is united by the shared vision of changing health and education by connecting our love of children with our passion for learning outdoors.