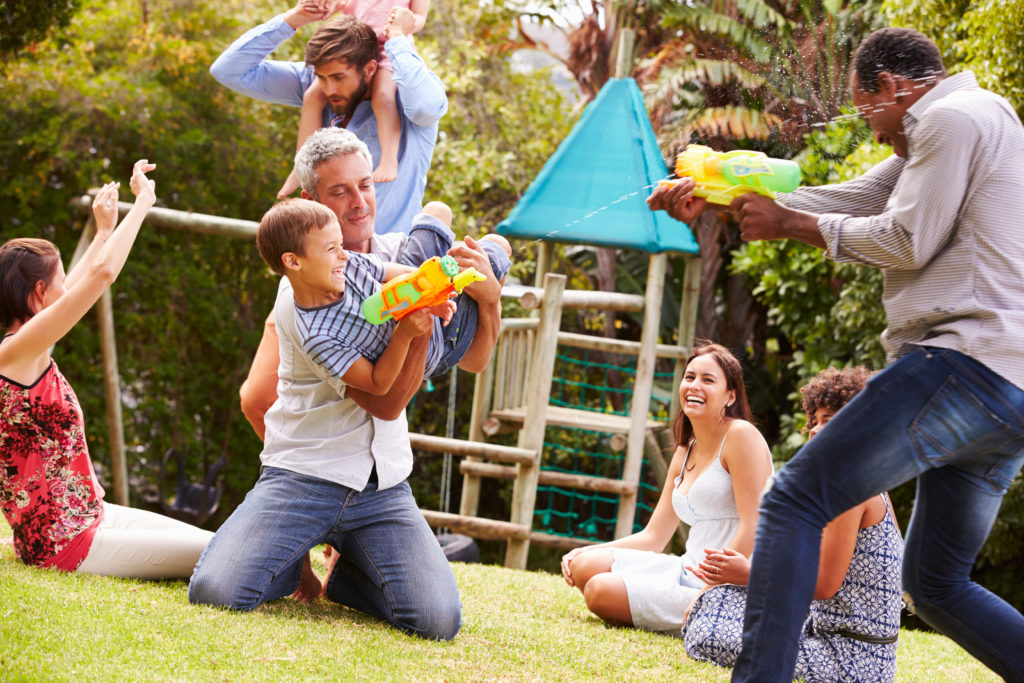 As I take a look at the family schedule for the week, most times is looks like the game Tetris with all white space filled with different colours for work, home, picking up here and dropping off there. Due to the advances of technology, much of the craziness that I see before me gets entered automatically from various teams and coaches. As an adult and parent with three children the schedule is busy sometimes crazy busy. Fortunately, due to my mastermind wife (a carpool champion), we have not need to clone ourselves in order be several places at the same time.
While out for a run, I was listening to an audio-book by Tom Foreman, called My Year of Running Dangerously. I found this book by accident on our awesome Edmonton Public Library site. I have been spending a lot of time running and often on my own, so I am always on the search for audio-books to keep me company. This book was of interest partly due to the topic of running which I have been doing a lot of lately but also because Tom Foreman reads the book and is very entertaining. For those that will get the book I will not spoil it by given you the details but at the end he mentions that running helps him "get back to play".
Reflecting on what he has written, I thought about how come adults don't play. Maybe several of you do and that is great but I think that many of us don't or at least not often as we should. Certainly many of the people I see in my office are not getting enough time playing.
So what is play? According to Oxford Dictionary "play" is defined as engaging in activity for enjoyment and recreation rather than a serious or practical purpose. We just need to look at young children to see this in action. Having a son who is nine years old who is ready to play at constantly, I have nearby example. How do we get from the constant need for play as a child to never playing as adults. Sure there are a few extra responsibilities like work or school, meals to prepare, children to take care of or take places. But surely we should have some time for play left over…shouldn't we?
What are the benefits of Play? A colleague and friend Dr. Clark Svrcek shared some of his previous research on unstructured or free play. Free play as defined by Peter Gray as 'play in which the players themselves decide what or how to play and are free to modify the goals and rules as they go along'. (1) Play allows children to use their creativity while developing their imagination, dexterity, and physical, cognitive, and emotional strength. (2) Play helps children develop confidence and resiliency. Also, unstructured play may be a great way to increase physical activity levels improve our health and well being. (3) Both the Canadian Pediatric Society and American Academy of Pediatrics suggest gross motor play in age-appropriate spaces with emphasis on fun, exploring, experimentation, and safety. (3) The basic concept of "Play" is so important to optimal child development that the UN High Commission for Human Rights has recognized "Play" as a basic right of every child.
If it is important for children maybe it is important for adults as well. This importance of play has been recognized by companies like Google have fashioned workplaces where employees get to "play" at work (4). In addition, when children see adults doing activities, their brain cells copy that action. It's good for parents and caregivers to be active with children, and to make that activity fun for everyone. (5)
PLAY CHALLENGE: So here is what we suggest. Try to just one hour of play to your week. Before you pull out your smart phone, there are some rules to this challenge.
PLAY CHALLENGE Rules:
#1. No technology.
#2. Involve at least one other person (ideally a family member but your choice).
#3. Uses your imagination
If you have some children or grandchildren under the age of ten, take them out and watch them and get some ideas.
Feel free to share your PLAY experience by posting a comment below.
References:
Gray, Peter. Free to learn: Why unleashing the instinct to play will make our children happier, more self-reliant, and better students for life. Basic Books, 2013.
Ginsburg KR. The importance of play in promoting healthy child development and maintaining strong parent-child bonds. Pediatrics. 2007;119(1):182-91.
Lipnowski S, LeBlanc CM, Canadian Paediatric Society, Healthy Active Living and Sports Medicine Committee. Healthy active living: Physical activity guidelines for children and adolescents. Paediatrics & Child Health. 2012;17(4):209-210.
Stewart B. (2013, March 15). Looking for a lesson in Google's perks. The New York Times. Accessed from http://www.nytimes.com/2013/03/16/business/at-google-a-place-to-work-and-play.html.
Sport for Life. 2016. Accessed from http://canadiansportforlife.ca/active-start/helping-children-play-adult-role
Written by Doug Klein. Contributions by Clark Svrcek. Photo by Shuttershock