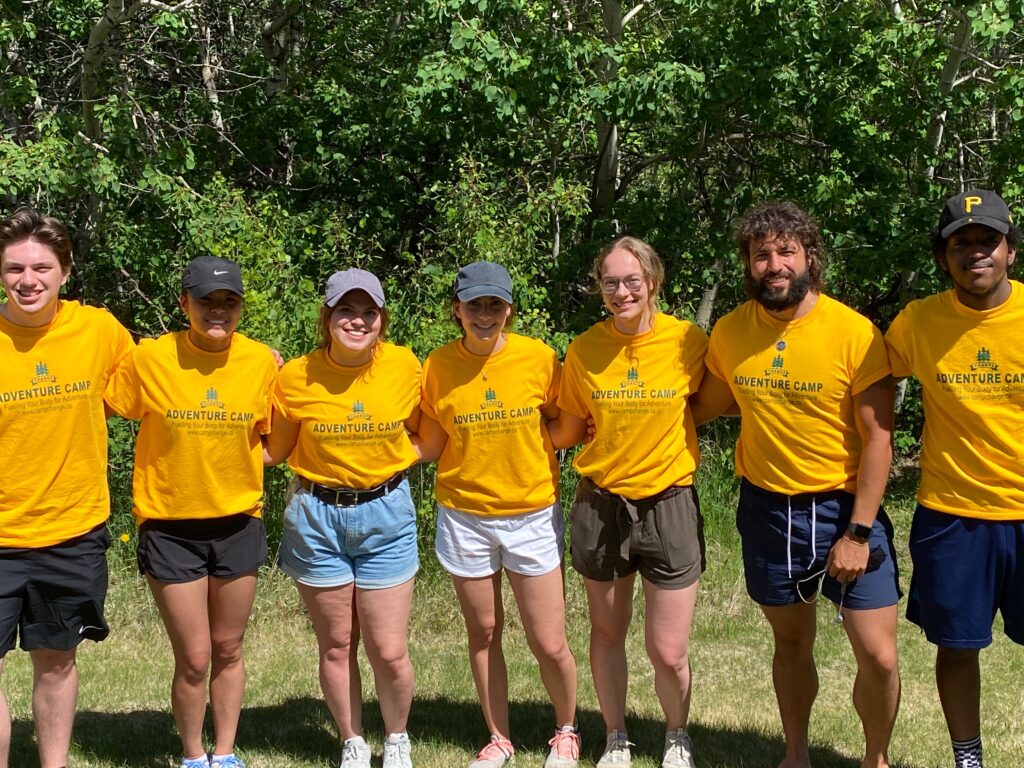 Our Medical Student Researchers
Jessica Wang
Hi! My name is Jessica and I am a medical student working on a research project with CHANGE Health. CHANGE Health runs a diet and exercise program, called the CHANGE program, to improve health for patients with high blood pressure, diabetes, and high lipids. My research looks at how the CHANGE program works five years after patients complete it. I initially became interested in CHANGE Health because it focuses on a lifestyle approach to improving health. Often, physicians treat patients with medications and medical procedures. But in many cases, making lifestyle changes such as eating a healthier diet and doing more physical activity, can go a long way in preventing disease as well as improving outcomes of disease. These lifestyle changes are less expensive and less invasive than other medical treatments. Also, they can be very empowering: I myself have felt how running improves my mood and how I feel better when I eat healthy foods. CHANGE Health's lifestyle approach helps people take control of their own health through their everyday actions. I think that CHANGE Health has great potential to help people become healthier because it places people as active changemakers rather than passive recipients of a healthcare team's decisions. As a future physician, I care deeply about people's wellness and glad to join a team where I can put what I learn in school into practice. I'm looking forward to taking what I learn from CHANGE Health into my future career. Another thing that interested me about CHANGE Health was that it addresses a very large problem. Physical inactivity and unhealthy diets are very common in Canadian society, so addressing these two issues can make a great impact on improving population health. I am very glad to have this opportunity to be involved in combatting this large health issue.
Ryan Fung
My name is Ryan Fung, and I am a first-year medical student at the University of Alberta. My previous educational experiences include a Master of Public Health Degree with a specialization in Health Policy and Management from the UofA School of Public Health and a Certificate in Interdisciplinary Leadership Studies from the Peter Lougheed Leadership College. I have past research experiences with the Department of Medical Genetics at the University of Alberta and the United States Food and Drug Administration's Center for Devices and Radiological Health. Overall, my interest centers around the use of sound evidence to help create effective policies and programs that will have the greatest positive impact on population health. CHANGE Health is an organization that I wanted to get involved with early on in my medical career as it aligns with my interests and promotes lifestyle interventions such as nutrition and exercise for the care of patients with metabolic syndrome. The CHANGE Health Research Team also presents a unique opportunity to work with an interdisciplinary team of physicians, dieticians, kinesiologists, mental health professionals, health economists, and other researchers for the betterment of patient health. Having this opportunity to immerse myself in this type of environment early in my training enables me to develop my interprofessional skills further and to foster connections. This summer I will be contributing to a research project that aims to evaluate the effectiveness of digital metabolic rehabilitation in treating metabolic syndrome through a mixed methods design using quantitative and qualitative data. In this project, we aim to treat or reverse metabolic syndrome through the virtual delivery of the CHANGE program while also empowering patients to make meaningful changes to their lifestyle habits.
Our Camp Director
Matt Nardella
Hello! My name is Matt Nardella, and I am this year's CHANGE Adventure Camp Director! I will be the person in charge of the daily operations and making sure our participants have an impactful experience that helps them make a healthier CHANGE in their lives. Change Adventure Camp is a program that is offered by CHANGE Health, to teach children and families about the importance of physical activity, healthy nutrition, and respecting and appreciating the nature around them. I chose to get involved with CHANGE Health because of the parallels between the values and beliefs I share with the organization. I have always been an advocate for being physically active and eating a healthy diet and have made it my life's work for the past decade. I am an advocate of the profound impacts it had in all areas of my life and the benefit it has given people during my career as a fitness professional. As a recent graduate from the Bachelor of Kinesiology program at the University of Alberta, I see the opportunity to be involved with CHANGE Adventure Camp and CHANGE Health as an opportunity to pass on the benefits of healthy living to Alberta youth. They are our future leaders, and if they can learn the necessary skills to lead healthy lives, they will reach their true potential and can achieve greatness in their own endeavors. This for me is the motivation that drives me to lead a fun and fulfilling summer for our participants.
I see Change Health as a team I can be a part of to fulfill my passion for teaching physical activity and healthy living to the Alberta community. We are living in a time in which Canadian's physical health is declining, and changes need to be made in order to avoid disease and maintain a better quality of life. I want to be a part of a group like CHANGE Health that forefronts teaching the community how to be physically healthier versions of themselves and how they can sustain the positive changes. Thank you, I wish you a safe and fun-filled summertime.
Matt
Abdullahi
Hi, my name is Abdullahi. I'm a fourth-year science student at the University of Alberta. As a soccer player and an avid hiker, exercise has always been a big part of my life. As an active individual and a science student both physical activity and research are areas that pique my interest. CHANGE health brings those two things together perfectly. That's why I initially got involved with CHANGE. It gave me the opportunity to intertwine my passion for physical activity with my research interests whilst also doing something positive for the Edmonton community at large. CHANGE Health's community and evidence-based approach to preventative health care through implementing sustainable exercise and nutrition lifestyle changes have the potential to change lives. In my experience with CHANGE, I've been able to learn the importance of healthy eating, exercise, and physical literacy. Moreover, CHANGE takes a hands-on approach in teaching us realistic ways in which we can implement changes in our day-to-day lives so that we can be more active and eat healthier foods. Implementing these healthy habits into our daily lives, over time leads to a healthier lifestyle, which leads to more positive long-term health outcomes. Through CHANGE health I've been able to both benefit from this process as an individual as well as help others benefit too. I chose to join the CHANGE team this year as a camp counselor for the CHANGE Adventure Camp because I love working with youth and spending time outdoors. Moreover, the CHANGE Adventure Camp gives me the opportunity to help youth learn about sustainable and long-term healthy nutrition and exercising habits that will lead to positive long-term health outcomes. All the while, while having the fun-filled summer camp experience.
Kristen Dobson
Having just completed my second year of a Nutrition and Food Science degree at the University of Alberta, my appreciation and understanding of the importance of health and fitness have flourished. In school, we learn a lot about the benefits of practicing a healthy lifestyle and how this correlates to a future of minimal heart conditions and chronic diseases. CHANGE Health pursues this science and incorporates it into the lives of Albertans. The opportunity to learn about CHANGE Health's work, studies, and drive to create a healthier community is very motivating and something I am proud to work behind. When I was first introduced to CHANGE Health, through my sister who is a former employee of CHANGE Adventure Camps, I was immediately intrigued. Their message that several health conditions, including heart disease, have a direct relationship to healthy eating and consistent exercise and are all treated with the same approach to a healthy lifestyle is something that I very much agreed with and wanted to be a part of. CHANGE Adventure Camp aims to teach kids at an early age about the importance of healthy eating and an active lifestyle. I believe that an early introduction to this concept can pave the way for a brighter and healthier future. This summer I hope to contribute to CHANGE Adventure Camps by utilizing my nutrition background and experience with kids to teach them about the importance of healthy living through interactive games and cooking classes! To me, working with kids is just as rewarding for the instructor as it is for them. I am excited to teach the kids about CHANGE Health and to grow their understanding of the organization. I am confident that they will have a great impact on me as well.

Nole Paradoski
Hello, my name is Nole Paradoski. I am going into my third year of Kinesiology at the University of Alberta, majoring in physical activity and health. Throughout my life, I have been an active individual. From this personal experience and my university education, I have learned the significant positive effects that participating in physical activity has on daily life. Through my involvement in CHANGE, I hope to spread that knowledge and promote physical literacy among the youth population. I got involved with CHANGE health because it is a great initiative that provides a unique opportunity to work with various individuals and groups to improve the health of Albertans. I am working for CHANGE Alberta at the CHANGE Adventure Camp, a program designed to teach youth healthy life skills. I believe my previous experience as a swim instructor, teaching youth new skills and techniques, will translate well to the CHANGE Adventure Camp. Furthermore, informing youth about healthy living skills will hopefully aid the transition from a reactionary to a preventative approach to health care in Alberta and Canada. Unlike other healthy living programs, CHANGE focuses on teaching individuals healthy living skills that can be quickly adopted and used regularly. Another aspect of CHANGE that excites me is the wellness approach used to encourage healthy living. CHANGE not only promotes the physical and nutritional side of healthy living but also recognizes and advocates for the importance of mental health and social connections. I am very passionate about using my knowledge of health to help others. However, I am also eager to learn from the many other knowledgeable individuals in this organization. Together I believe we can inspire CHANGE.

Alysha Ambrosio
CHANGE Health focuses on progressive development to achieve a habitual, healthy lifestyle built on nutrition and exercise. At an early age, physical activity was heavily emphasized and incorporated into my daily life. At the age of eight, I started dancing competitively. Dance is a heavily image-based physical activity, where every aspect of body image is constantly judged and accentuated. The mentality of succeeding by obtaining the "perfect" body can influence a skewed definition of what it means to be healthy. Fortunately, the dance studio I grew up at substantially emphasized proper nutrition and training to avoid harm. Nutritionists, kinesiologists, and teachers with similar goals educated and influenced me to implement a healthy, active lifestyle. Furthermore, these professionals inspired me to pursue a Bachelor of Science in Kinesiology and become a dance teacher in hopes of inspiring future generations. In March of 2021, I stumbled upon CHANGE Health through social media. CHANGE embodies the core values I obtain as a dancer and student. It aims to deliver preventive, personalized, community-relevant programs to equip youth and families with tools for healthy living while still having fun. CHANGE Health's programs are similar to the intervention I experienced as a dancer, aiding my access to resources to find guidance. Change aspires to promote equitable access to these programs across Alberta and provide opportunities to positively impact individuals who may not have access or knowledge to working towards a healthier lifestyle. CHANGE epitomizes my values, goals, and aspirations. Being a part of CHANGE Adventure Camp provides me the opportunity to introduce and influence children to apply the principles of a healthy life as I believe the skills and knowledge are priceless.

Sydney Cantu
As an undergraduate student pursuing a degree in Environmental Studies, I want to see a more natural approach to health, one that includes preventative measures such as proper nutrition and exercise that children can adopt today. Many barriers are in place that prevents today's children from embracing physical activity, especially within nature. I believe that environmental education is a key element to protecting biodiversity and creating a healthy community, province and planet that we all want to live in. CHANGE Health aims to prepare community members to engage in their local regions and with each other to get children and their families outdoors and physically active. It's important for everyone to embrace nature as a part of ourselves, as humans are an extension of what our environments can create. Families further shape the ways that children behave as they become adults, so having fun while strengthening social connections will hopefully have lasting impacts. I decided to join CHANGE Health as an intern to gain experience in the nonprofit sector through the University of Alberta's Community Service Learning program. As a student who loves the outdoors as well as my community, I have found the perfect opportunity to work for CHANGE Health.